MARYLAND VOLLEYBALL PROGRAM TRYOUT INFORMATION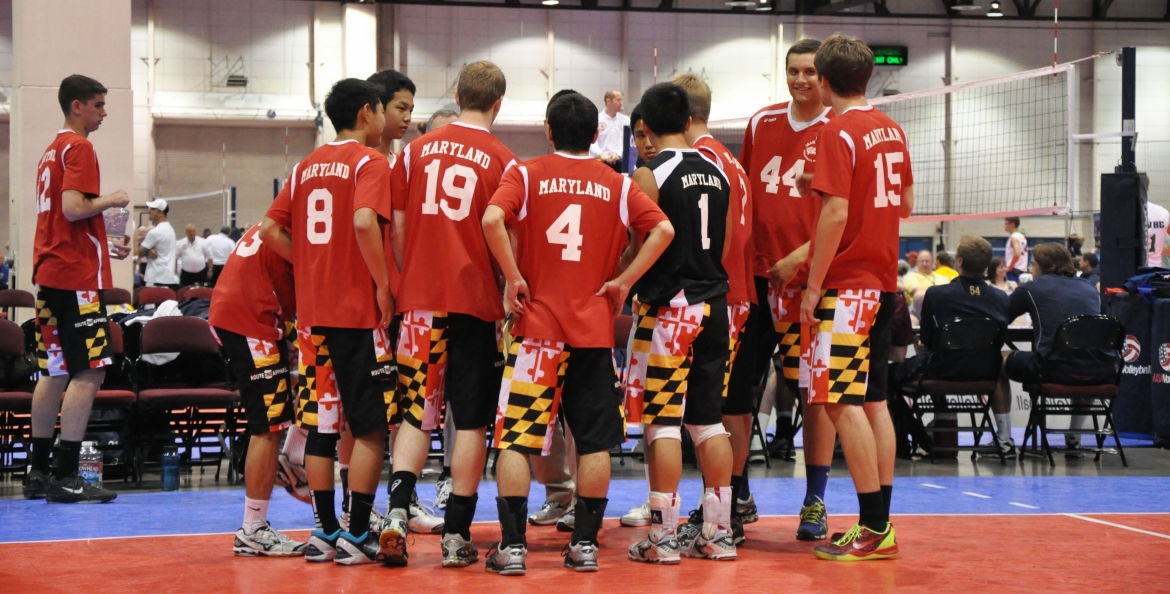 WHERE
Gaithersburg High School, Main Gym
101 Education Blvd
Gaithersburg, MD 20877
WHEN
Sunday October 15, 2017 and Sunday October 22, 2017
Times for the tryouts on both days are:
2PM to 4PM for boys U14 eligible* and younger – born after September 1, 2003;
4PM to 6PM for boys U15 eligible and older – born before August 31, 2003.
*Note: There is an exception for boys who were born on or after September 1, 2002 and before September 1, 2003,
and are in eighth grade (8th) during the current academic year. These boys are U14 eligible.
COSTS
Tryout costs are $50 for walk-on, and $40 for pre-registrations.
Link for pre-registration will be available on September 15, 2017 through October 14, 2017.
REGISTRATION INFORMATION
ONLINE PRE-REGISTRATION IS NO LONGER AVAILABLE. WALK-ON IS AVAILABLE ($50 CASH AT THE DOOR.)
Step 1: Determine your age classification http://assets.ngin.com/attachments/document/0129/9279/2018_Age_Definition_chart_only.pdf
Step 2: Register or Renew your CHRVA membership http://www.chrva.org/page/show/1263504-chrva-registration-information
Step 3: Online pre-registration is no longer available. Walk-on is available ($50 cash at the door.)
Step 4: Print and complete the USAV Player Medical Release http://assets.ngin.com/attachments/document/0061/4249/2018_Player_Medical_Release_w_ClubTeam_WITHOUT_Notary.pdf
Please bring both your CHRVA membership card and the USAV medical form to tryouts.
You will not be allowed to participate in tryouts without proof of CHRVA membership due to liability reasons.
MORE INFORMATION
For additional information regarding Maryland Volleyball Program, please download the Player Information Packet or contact Philip Huang, MVP Director 240.381.5708
mvpcoachphil@gmail.com